Information
Looking for firmer, tighter, younger-looking skin?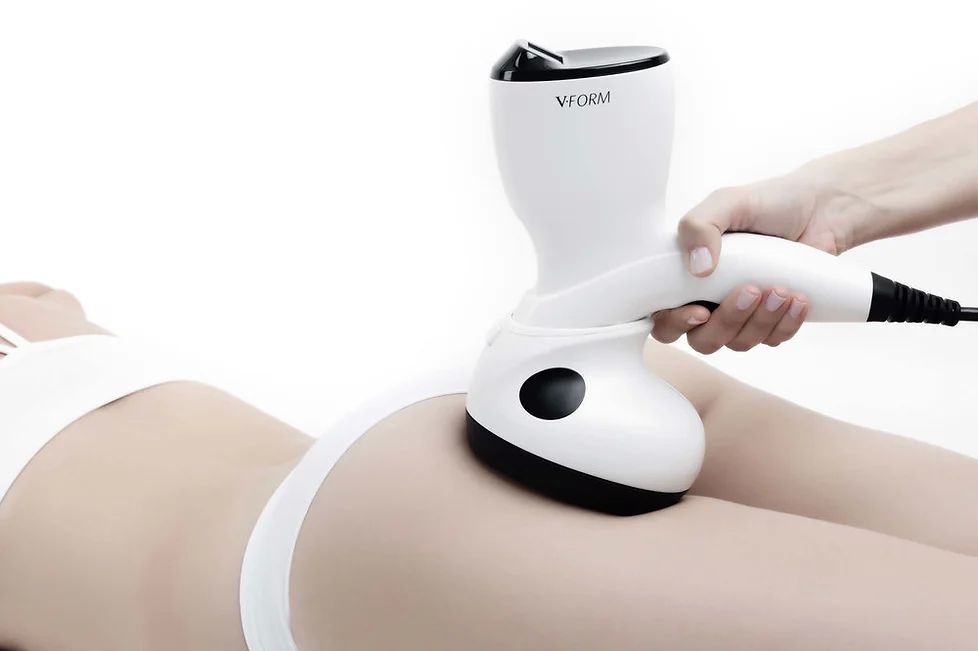 Viora's V-FORM's radio-frequency (RF) energy heats and destroys fat cells while its vacuum increases local blood circulation and lymphatic drainage. This combination therapy contours body fat areas and reduces cellulite. It is non-invasive, safe, painless, and clinically proven. Treatments take from 15 to 30 minutes per area; expect to do 5 to 8 sessions for results. Multiple small areas or two larger areas can be done per session.
Unlike cool sculpting (cryolipolysis) which causes immediate stinging pain, redness, swelling, bruising, or aching that begins two weeks after the treatment, V-Form is comfortable with no downtime and achieves similar results to cool sculpting, but for a fraction of the cost!
At SDIM & Spa, you will want to combine this treatment with Mesotherapy spot fat reduction (see below) for optimal results.
See The Official Brochure Here