Information
What are Nanobrows?
Nanobrows refers to a specialized form of microblading using a unique precision digital device. Like regular microblading, nanobrows is a semi-permanent procedure in which pigment is embedded beneath the skin to create the illusion of strategically placed hair strokes for fuller and enhanced eyebrows.
What is the difference between Microblading and Nanobrows?
The use of a precision digital device used in nanobrows results in a much gentler procedure compared to microblading. The microblading tool is slightly more rigid, whereas the single nanoneedle is ultra-fine and flexible. This allows for maximum precision and a more even distribution. This is more comfortable and reduces the need for additional treatments. The nanoneedle digital device also allows for more creativity and much more intricate patterns to better customize each brow design.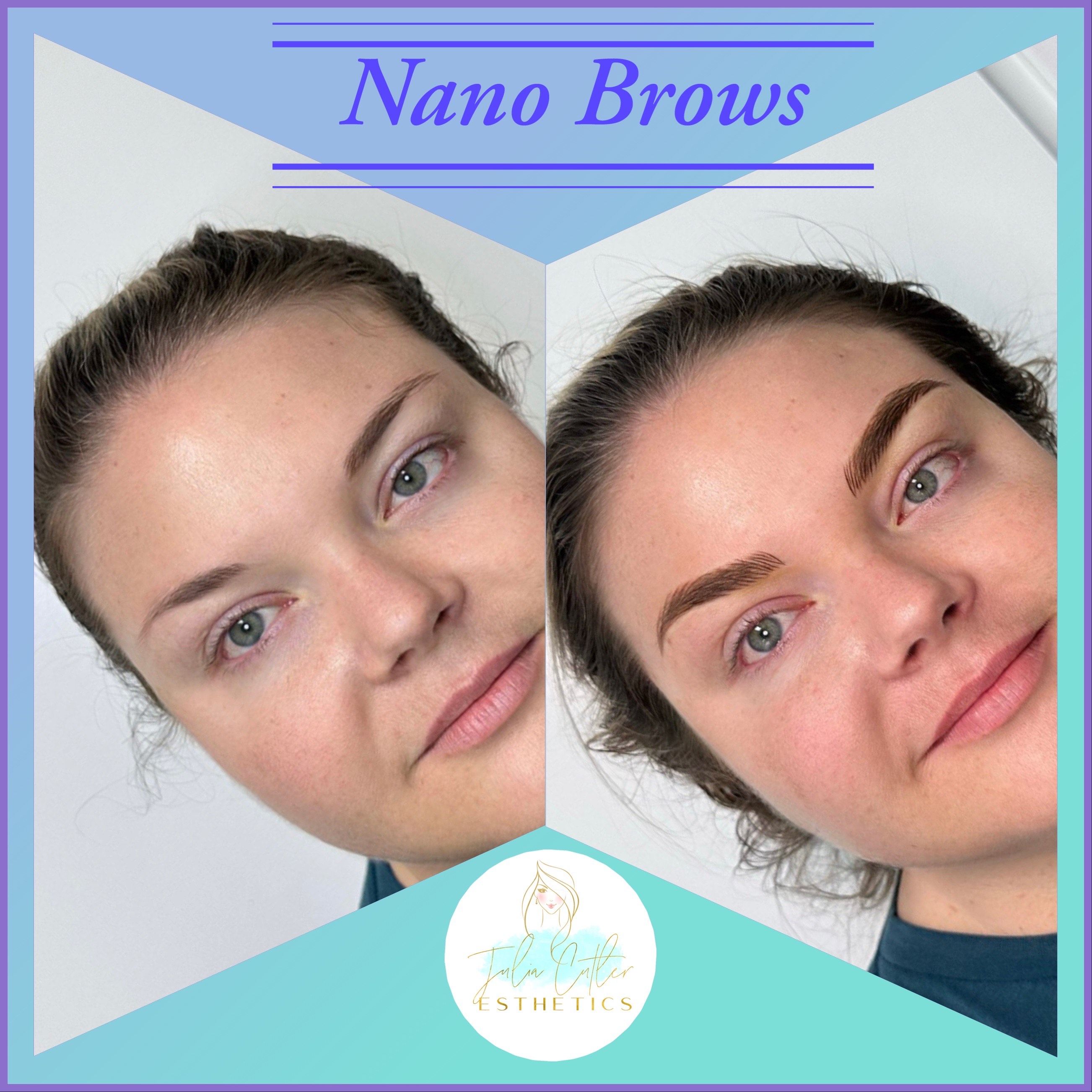 Do Nanobrows hurt?
Discomfort is minimal because two (2) numbing creams are used at different stages to insure a near-painless procedure.
Do Nanobrows affect the existing hair?
Nanobrows do not affect the existing hair. It actually has the opposite effect and can aid in the stimulation of hair growth. The needle penetrates into the skin layer where dormant follicles and collagen reside.
Do different skin types react differently to Nanobrows?
Although results are unique to each client, nanobrows produces the most consistent outcome as it yields fine, crisp healed results regardless of skin type. If you have oily, sensitive, thicker, acne-prone skin or have tried microblading and have not had great retention, then nanobrows is an excellent alternative to microblading. The longevity of nanobrows can vary and is attributed to a number of factors including skin type, aftercare, and post-treatment environmental exposure.
Are there any reasons why I may be ineligible for Nanobrows?
The following are considered contraindications or exclusions from nano brows:
Less than 18 years of age
Pregnant or nursing
Uncontrolled diabetes
Chemotherapy

Previously tattooed eyebrows by another artist or male clients do require a visual consultation via email before we allow you to book an appointment. This is to clarify your expectations and ensure optimal results.
How long does Nanobrows last?
Nanobrows 24 to 36 months when proper technique is applied. Longevity is dependent on skin type and lifestyle. Contributing factors to successful results include: machine experience, hand movement and technique, pigment implantation technique, depth, and chosen pigments. We can not guarantee specific results.